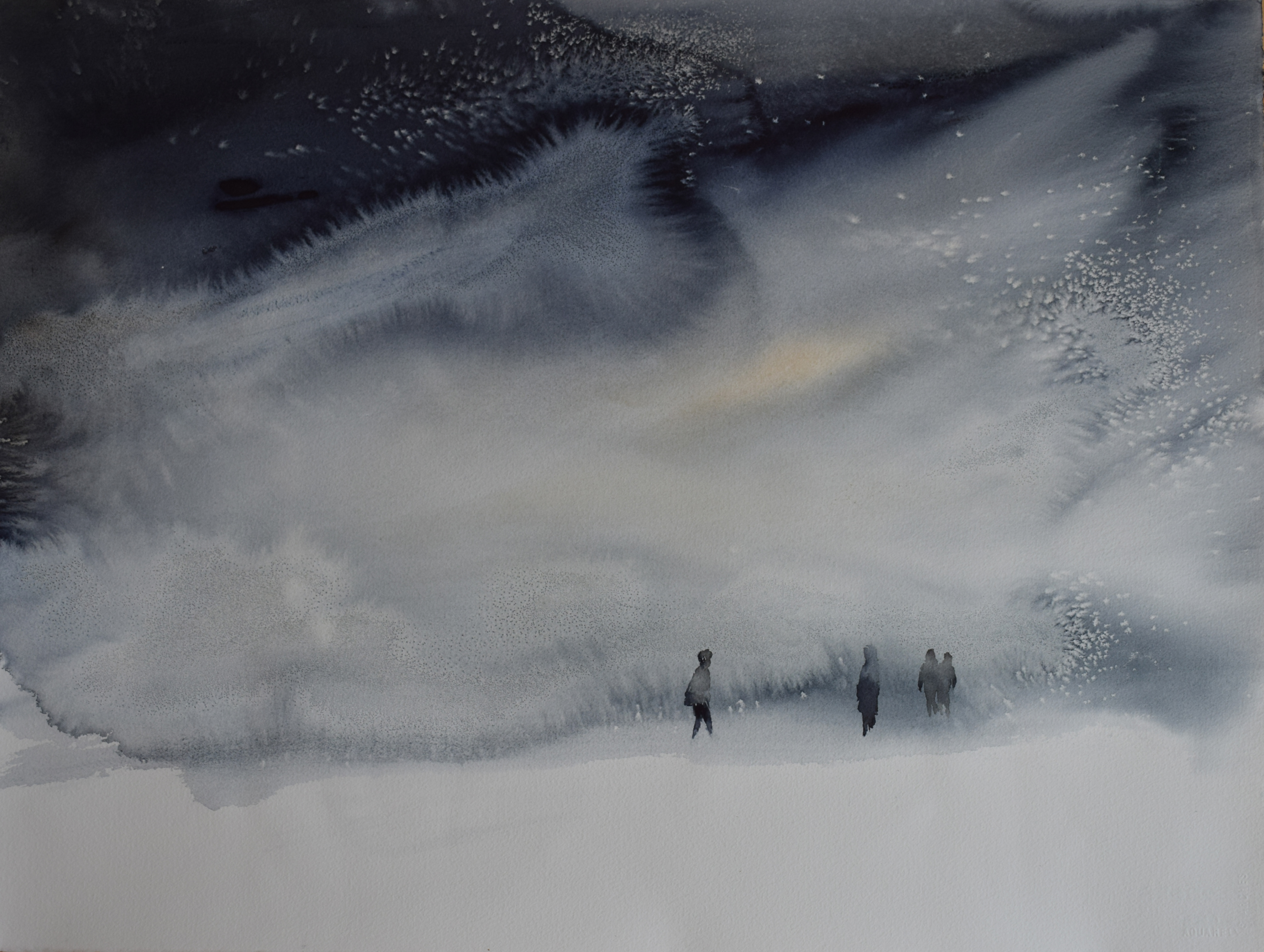 För några år sedan började jag måla akvarell. Jag förälskade mig i akvarellfärgerna och kan inte längre låta bli att måla. Akvarellmåleriet har blivit min passion.

Inspireras gör jag av min uppväxt i Tornedalen: skogen, vintern, norrskenet och älven, av platser jag passerar och den känsla de ger mig. Jag försöker fånga upplevelsen och känslan av hur det känns, kraften i vattnet, känslan av snö och vind i min konst.
A few years ago I started painting with watercolors and I fell in love with them. Now I can't resist painting: watercolor painting has become my passion.​​​​​​​
I´m inspired by nature, places I pass and the feeling they give me. I try to capture the power of the water, the feeling of the snow and the wind in my art.
Dags för konst på väggen? Sett något du gillar på Instagram men som ännu inte finns här, sänd mig då ett meddelande.